Most common filtration Unit in BioTech
Bottle Top Filtration
GVS 제품 구매시 사은품 증정
인액트 브이 마스크 50매 + 인액트브이 손청결제 1개
GVS Filter Technology
Extracto Vaccum Filtration
GVS Vaccum Filters are very useful in large volume samples separation, purification and Sterilization
Available with 5 membrane sorts of PVDF, PES, MCE, Nylon and CA
3 membrane pore size of 0.1 um, 0.22 um and 0.45 um
4 volumes size of 150ml, 250ml, 500ml and 1,000ml
Light weight and heavy wall construction
Large knurls on the reservoir bottle cap for easy screw
Designed wide and easy access bottle mouth for efficiently and stably pour out
Engraved graduation ensure veracity
Ergonomically designed sidewalls and collar can simplify tightening / loosening and adjustments
Designed hose connector can fit multiplicate hose diameters
non-pyrogenic
Gamma irradiation sterilized
Ordering Information
Vaccum packaged in easy tear-to-open plastic bag and receiver bottle cap is individually wrapped
Each individual unit is lot-numbered for easy identification and tracking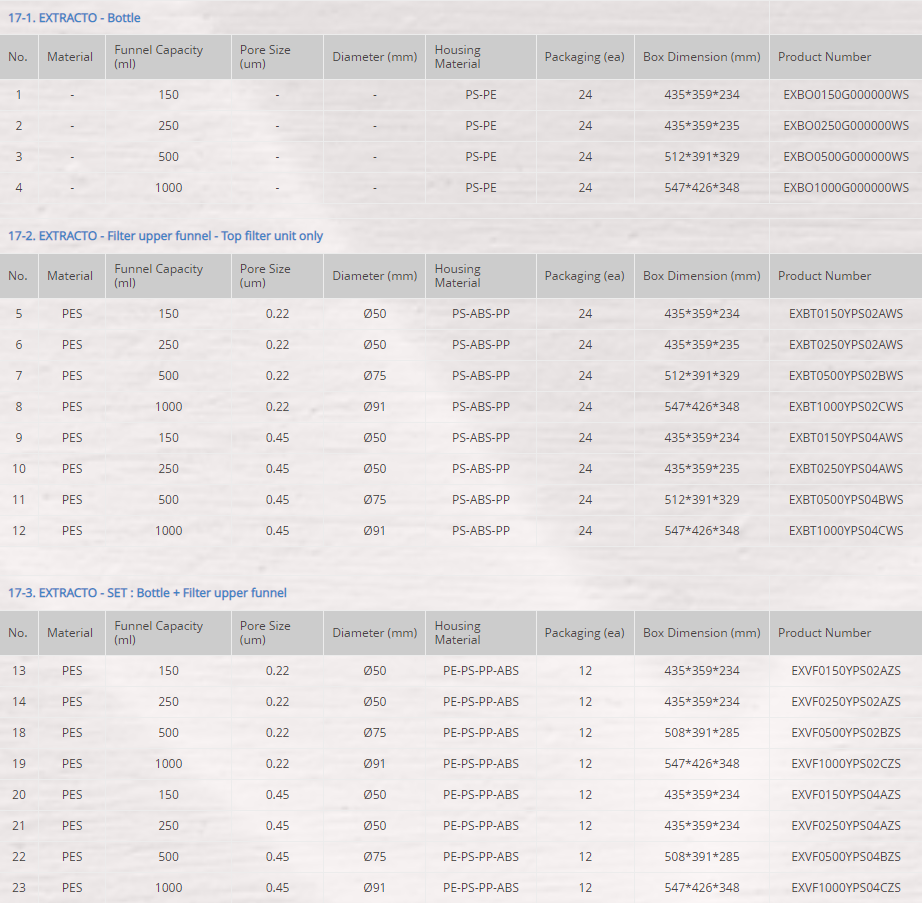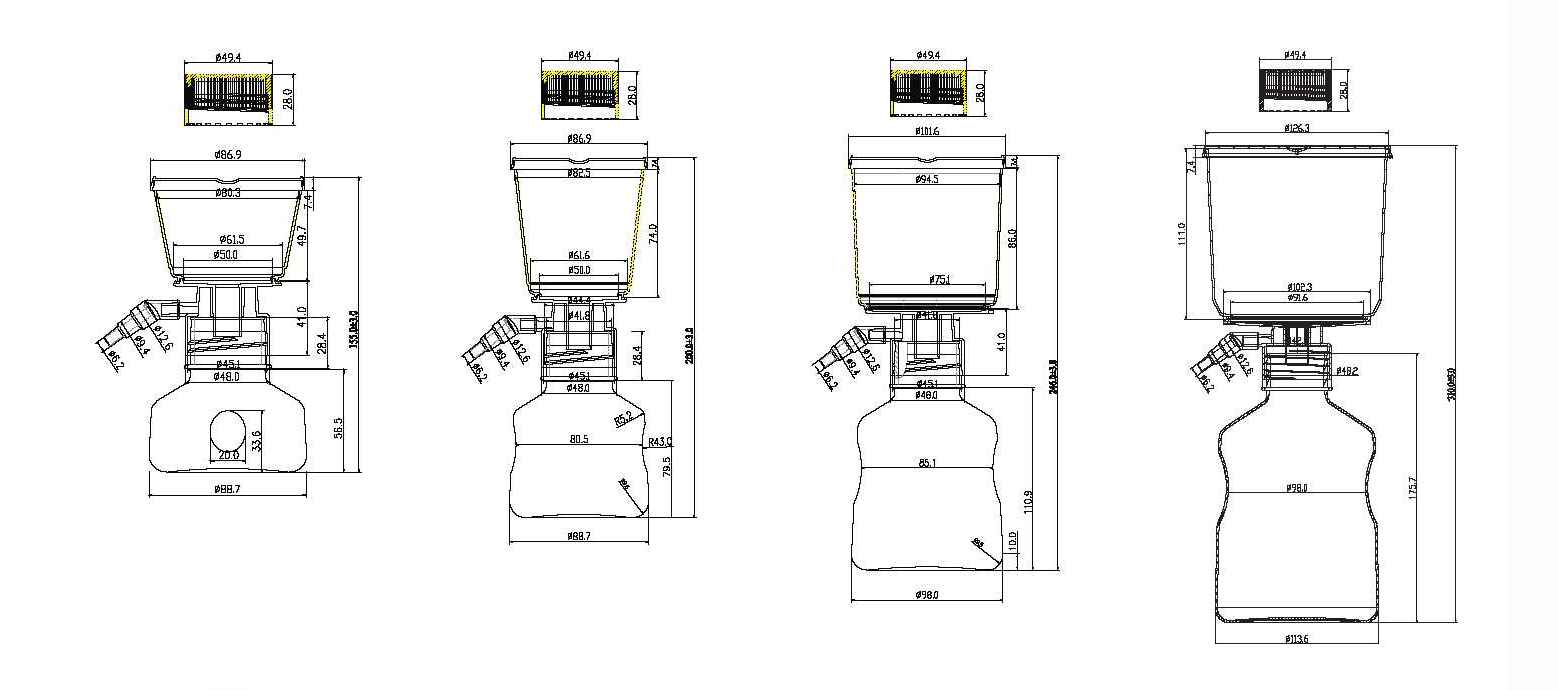 Disposable Filtration Products
GVS Laboratory Filtration Products series, including syringe filters and Vacuum Filters, are designed specifically for the filtration of culture media and organic solvents in research and industrial laboratories. They are purpose-built with features designed to bring the highest levels of performance and purity to your research A variety of membrane types and membrane areas are for choice that offer the wide applicability range for separation and purification of most liquid samples to meet different laboratory needs. The filtration products should be driven by syringes or vacuum pumps. All the products are manufactured with high quality material (ABS, PP or GPPS) and by provented technique, which assure them work under pressure and still hold integrity.
PES (Polyethersulfone)
Low-affinity for proteins and extractable with substantially faster flow rates than PVDF; suitable for pre-filtration and filtration of buffers and culture media.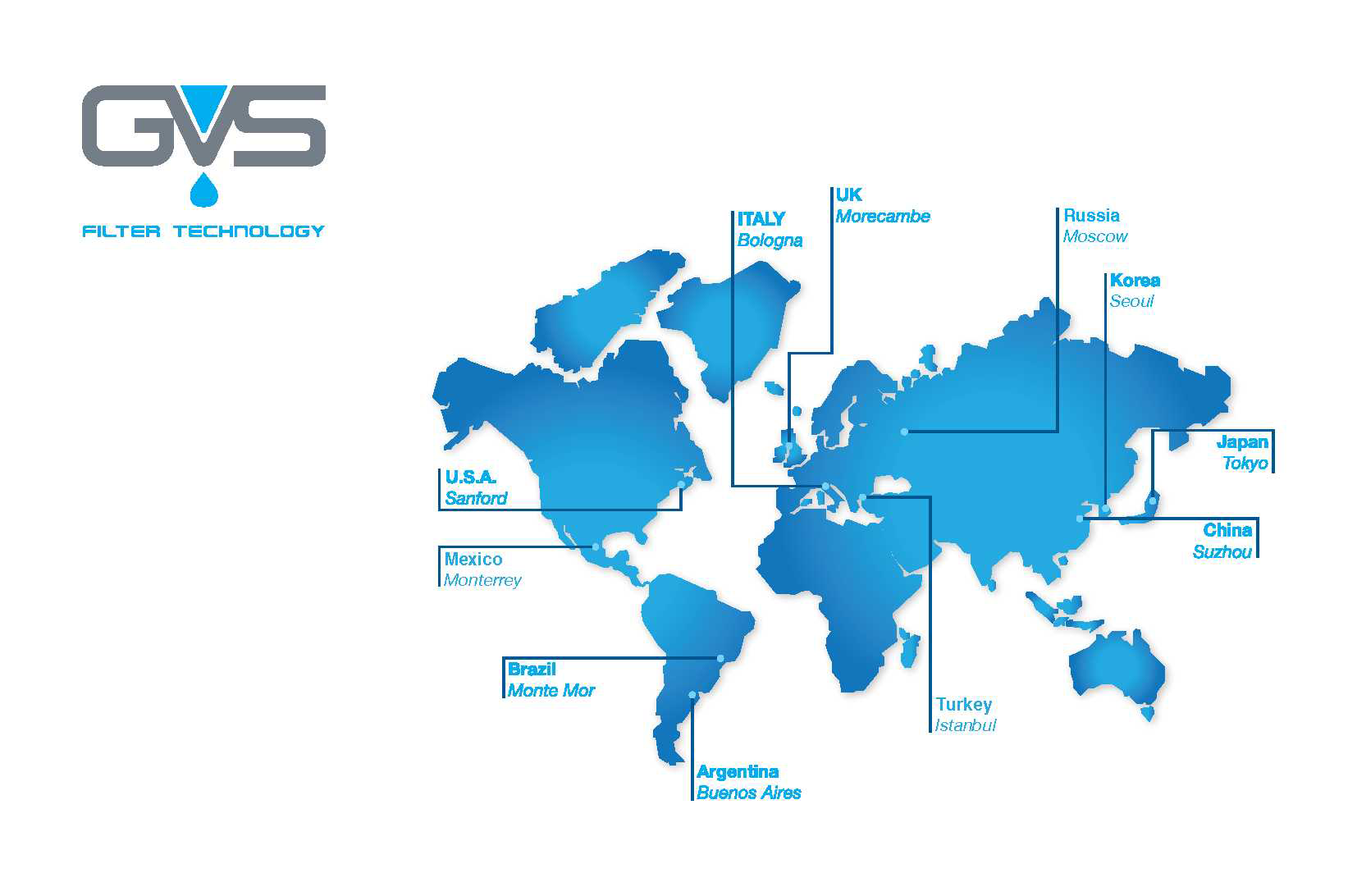 GVS FILTER TECHNOLOGY
Extracto
Instruction For Use
1. The vaccume filtration system is intended for the sterile vaccume filtration of aqueous solution such as cell culture media and biological fluids, It is designed to maximize flow and reduce foaming and protein denaturation. Vacuum filtration system comes in different size to handle different solution volumes. The system components remain the same except for total capacity.
2. Please, note: if filtration is for cell culture products, please follow protocol under sterile conditions.
Open the packaging. Screw cap comes in separate sealed bags; keep it in a sterile area before opening for use.
Screw filter top firmly down onto the filter flask.
When pre-filter top firmly down onto the filter flask.
Remove the lid, pour in the solution.
Push tube adapter it into the filtration top.
Join one end of the tube to the system and the other to the vacuum source.
Apply the vacuum.
After filtration" turn vacuum off, replace the lid and detach the tube when sample filtration is compete.
Unscrew the filter top remove screw cap from bag and close the flask tightly.
If a solution contains heavy particles to be filtered it is recommended to perform a pre-filtering using a fiberglass system.
When filtering very dilute solution, binding studies should be performed beforehand.
Once the pouch is opened keep the product in a sterile area to ensure sterility.
Storage conditions: Run a trial under actual conditions to test the suitability of the bottles for storage first. Storage of medium below freezing temperatures can cause fractions in the material.
The user should provide following materials: vacuum source; vacuum tubing; ev.pre-filter made of fiberglass for heavy-particle solutions to be pre-filtered.
The flask is not suitable for freezing use.
3. To avoid possible injury due to implosions:
Only use vessels that are tested for filtration under vacuum.

Eye-protection should be worn and the filtration performed in special safety units.

It is not permitted to use hand-held vessels while filtering under vacuum.
Materials
Housing
Lid, Cup, Bottle (GPPS/General Polystyrene);
Cap (HDPE/High-density Polyethylene);
Tip (PP/Polypropylene);
Connect (ABS/Acrylonitrile-Butadiene-Styrene)
Membrane
PES (Polyethersulfone)